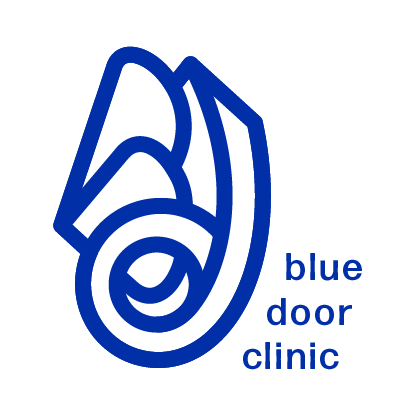 Blue Door Clinic
Serving people with HIV who do not have adequate health insurance coverage or access to HIV medication.
Blue Door Clinic has been created for:
people with HIV
with no OHIP or IFH*
Maybe you don't have immigration status in Canada ("non-status" or "in process"). Or maybe your status is temporary (including students, temporary foreign workers and others).
If that's you, you are not alone. We have a team working to make sure you get the health care, the medications and the support that you need.
Our team includes doctors, nurses, case managers, peer navigators, pharmacists, and community workers all there to help you get the care you deserve.
*Ontario Health Insurance Plan (OHIP) is for permanent residents, citizens and some people with work permits. Interim Federal Health (IFH) is for refugees.
What We Provide
Health assessments and treatment for HIV and other health conditions
Lab tests to monitor your health
Vaccines and immunizations
Access to medications and treatments
Referral to specialists, if needed
Connection to ongoing health care (like a family doctor)
Referral to other support services (including legal advice, settlement services, housing, social and peer support, and others)
Blue Door is supported by a PIHVOT grant from ViiV Healthcare